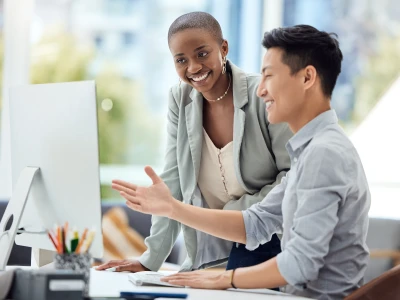 Discover the full power of your people
Your people are integral to your company's success. How we work is changing fast, so employees' expectations are shifting rapidly. We'll help you get equipped to manage change, so you'll continue to thrive and stay ahead of the competition.
Working in partnership with you, our experts draw on the latest technology developments and decades of best practice knowhow, to ensure you achieve (and even exceed) your people goals and company objectives.
We bring a proven track record in helping HR leaders like you to:
Optimise HR programmes to attract the talent you need to thrive
Transform employee experiences to enjoy better retention
Increase organisational agility to capitalise on opportunities and respond to challenges
Unearth workforce insights that feed stronger, more strategic decision-making