Our Values & Culture 
Our values connect over 4000+ people around the world.
Delaware's core values underpin our culture. They are a living part of our daily interactions, influencing what we do and how we do it.
They guide how we work with our colleagues, customers, and partners — and how we do business in an increasingly complex world. We take responsibility for our relationships and how they impact the social, political and ecological environments where we operate, responding to changes in society and recognising the importance of contributing towards a better future.
Question: what makes us different? Answer: mindset.
Our technology transforms the way the world works, however, technology isn't the only thing that gives us an edge; our people do too. We believe that everyone is an entrepreneur.
We offer an open, creative, supportive environment and the latest tools for training and development: empowering our people to innovate by exploring their ideas, increasing their skill-sets and challenging the norm. We strive to optimise our employee's experience and enrich their development.
Feedback is an integral part of our culture: motivating the #peopleofdelaware to keep improving, both personally and professionally.

Respect
We embrace difference. We believe inclusion enriches who we are, what we stand for and what we deliver. Our culture ensures that everyone feels comfortable and able to use their voice, our employees feel valued and heard. We are dedicated to upholding an open, honest and transparent channel of communication across our organisation. We respect and enforce a proper work life balance, by recognising the commitment of others to external activities and interests.

Team spirit
We are better together. Delaware is a community, with all members of the Delaware ecosystem cooperating with each other: employees, clients and partners. We are passionate about the health and wellbeing of our people and are committed to supporting this through our various initiatives, such as our WeCare Charity Group, our Sustainability Working Group and multiple sport and social societies.

Care
At Delaware we care about our people and their growth. We are committed to establishing lasting and engaging relationships with our clients and partners, that serve to grow and improve their businesses. We are invested in our relationship with the wider environment and make a conscious effort to have a positive impact on the world we live in. We understand the importance of giving back and are always looking for ways to increase our charitable and sustainable efforts.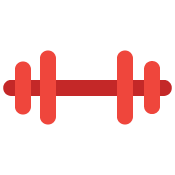 Commitment
We are committed to making a positive impact throughout all aspects of our business and the world around us. We are trusted by our clients and are committed to improving their businesses by finding the best possible solution for them. Our people's passion and stamina ensures that are dedicated to achieving great results. We commit. We deliver.
Entrepreneurship
We are a group of like-minded individuals who value imagination, drive and innovation. We believe that the best innovations come from questioning the status quo. Employees are encouraged to think critically and question. We seek to continuously improve ourselves and our processes, striving to be better each day as we help our customers do the same.