Accelerate innovation and efficiency in your business
At Delaware, we want our clients to do more with less and that's why we believe Microsoft Power Platform is the future. This low-code, rapid business application development platform provides businesses with real agility. The Power Platform allows users to create apps and web portals, streamline processes, analyse and report on data from different data sources, as well as being able to create AI chatbots for customers and employees.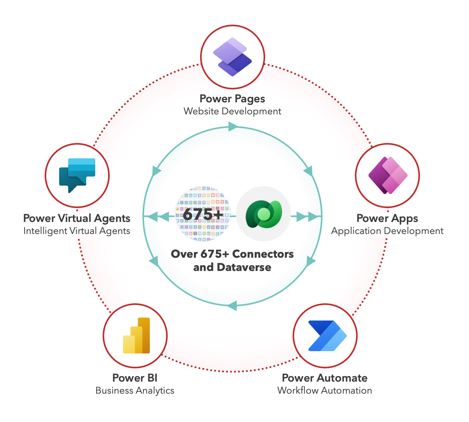 Five Pillars of Power Platform
What's included with Microsoft Power Platform? Take a look at the capabilities:
• Power Apps - Build highly customisable and responsive apps that connect to your data in various online and on-premises data sources
• Power Automate - Automate actions across more than 600 different apps and services. Examples are scheduling emails, automating notifications or moving data between systems. Increase business productivity and negate human error.
• Power BI – Advanced analytics provide rich visual insights into your data. Integrate different data sources and build interactive dashboards to share across your organisation or embed in apps and websites.
• Power Virtual Agents – Build conversational chatbots using a low-code interface. AI-driven virtual agents can automate repetitive queries and provide excellent customer support across different channels such as Microsoft Teams, Facebook and websites.
• Power Pages – Create, host and administer external facing websites using a software as a service (SaaS) platform. Power Pages provides customisable templates to allow you to quickly build sites for your business needs and uses the data in Dataverse that you use across the other Power Platform components in your organisation.
Power Platform: An overview
Delaware's Microsoft Solution Architect, Emma Linton, provides an overview of Power Platform and its capabilities. Learn how these low-code tools can help streamline processes, automate workflows, and analyse data to boost productivity and keep your business ahead of the digital curve.
In a world of rising business challenges, Delaware can partner with you to maximise your data to do more with less. On top of solving immediate complexities our Power Platform team can set up the foundations for long term success with a promising future for no-code.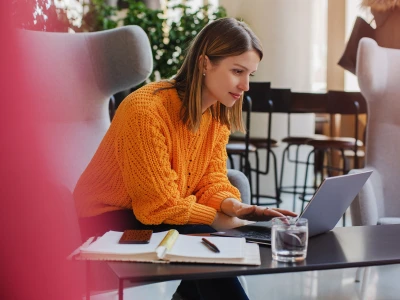 Transform the way you work, today
Power Platform can be used to create standalone solutions as well as integrating easily with Microsoft Dynamics, SAP or many other commonly used applications and data sources.
Never miss a beat
Join the Delaware VIP List to receive the latest updates on Microsoft releases, exclusive events and more!