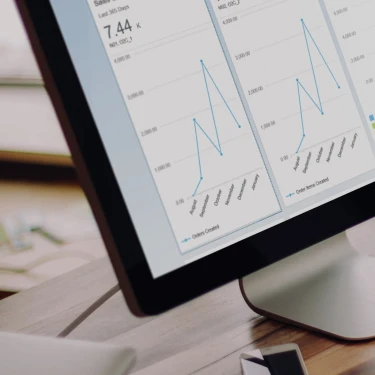 So what's really new – and what's in it for you?
SAP S/4HANA puts real-time data at your fingertips
Meeting the needs of today's markets requires swift handling of the ever-growing mountain of (un)structured data available. SAP S/4HANA integrates the super-fast analytics of HANA, enabling you to gather and process data quickly while applying it to your business processes, all in real time.
Your win: Gain real-time business insights, instantly
Embedded, real-time reporting, simplified processes and the lighting speed of HANA all help you gain new insights, anywhere and in real time – as a starting point for better decision-making, optimised processes and better services.
It truly is all about simple
The HANA in-memory platform ensures a simplified data model. Moreover, SAP S/4HANA is designed with the SAP Fiori UX, which makes it intuitive to use on any device. The complexity – ingenuity – is still there, but it's only shown when you want to see it.
Your win: Work faster, with more agility and cut your total cost of ownership
Your users can start working with SAP S/4HANA right away, with no training needed. The speed and real-time insights will foster flexibility and agility. And the IT team will welcome the time and costsavings they achieve thanks to the simplified architecture, smaller data footprint and out-of-the-box integration with solutions like SuccessFactors and Ariba.