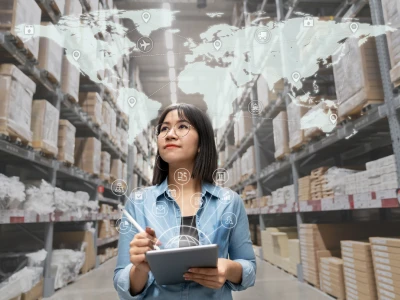 It's time to level-up: embrace the supply chain of tomorrow
CSCOs are under increasing pressure to eliminate vulnerability across their supply chain operations. Implementing the supply chain of tomorrow means identifying areas of risk across your operations that could lead to disruption and combating these by embedding resilience and agility into your processes.
At Delaware, our experienced consultants have specialised knowledge of complex digital supply chain scenarios across a range of industries and are therefore fully equipped to help your business level-up to the supply chain of tomorrow.
We can help prepare your organisation for unexpected circumstances from both internal and external factors by minimsing risk, increasing agility and enhancing the customer-centricity of your supply chain, whilst embedding sustainability into your everyday processes.