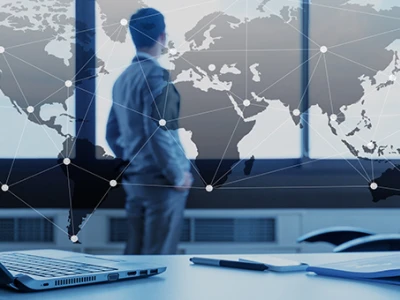 Sitecore: inspiring the customer journey
Sitecore is a (web) content management system that combines a set of tools to manage and optimize responsive websites.
Remember when company websites consisted of a logo, some product information, and – if you're lucky – a contact page? Over the last couple of years, many businesses have turned their homepages into hubs for proactive communication with prospects, customers and partners, accessible across different devices and in multiple languages. To accomplish this, they require a unified foundation like Sitecore.
Let's consider the complexity of creating a compelling, globalized, and yet very personal online experience for your customers. It would mean that:
Your website would need to be translated numerous times to appeal to the right client base.
You'd need a company blog to keep content fresh and interesting.
You offer rich and useful content like e-books, tutorials and videos.
You provide all these assets for different user platforms – desktop, tablet, smartphone.
Needless to say, site management would grow increasingly complex – a classic web tool won't cut it any more. That's where intelligent web content management solutions, like Sitecore, come in.
What's more, these tools make website content management accessible to the marketing team instead of IT. Without any coding knowledge, the team can create and publish content, forms, and articles, and even delve into relevant KPIs to measure the content's value.