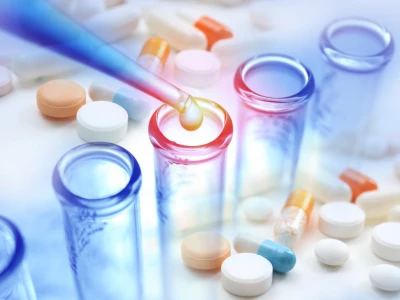 The empowerment of digitalization in the life science industry
What problems can digitalization help pharmaceutical enterprises solve?
Combined with the current situation of enterprise, via the systematic implementation of the key aspects which restrict efficiency, or via IT system build or upgrade in a planned way, to achieve automatic and intelligent transformation partially or integrally, and improve the efficiency of enterprise management and operation, so as to reduce the comprehensive cost in the long run.

Pharmaceutical innovative enterprises can develop product innovation according to actual equipment, medicine use and accident report. To plan and execute clinical trials better through data-driven insight and to realize the transportation transformation of cold chain biological products through real time alarm and continuous monitoring.

With more and more strict legal system construction and supervision in the pharmaceutical field at home and abroad, the compliance cost of enterprises is also increasing. Digital methods to achieve technical compliance management and control can improve the controllability, visibility and traceability of enterprise compliance management.

Data is essential for gaining insight to make decisions. This insight has to be fine-grained, therefore, decision makers need to master detailed information to understand trends, opportunities and risks, and to use prediction algorithms to quickly conduct hypothesis analysis.