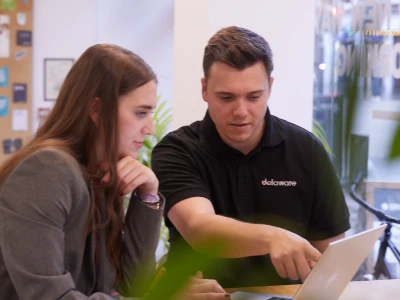 Effortless application development
Transforming app development, Power Apps enables your team to build sophisticated apps for any business requirements; within days - no coding experience needed.
Feature-full templates, drag-and-drop functionality and AI co-pilot assistance allow for simple, swift app creation and deployment. Once launched, your app can be continuously developed with any necessary enhancements.
The revolutionary 'express design' tool can automatically generate low-code Power Apps from documents, as well as AI image processing of sketches and wireframes. You can now simply capture a hand-drawn app concept and watch Power Apps materialise your creation.
For advanced utilisation, facilitate extensibility by offering developers the necessary tools to effortlessly broaden the app's functionalities, through the integration of Azure Functions and custom connectors.