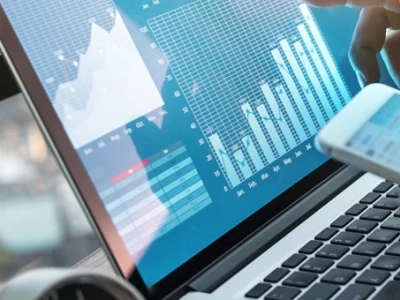 Is your SAP SuccessFactors system not delivering the value you were expecting?
To maintain data integrity, organisations need to establish reliable organisational processes and ways of working. Accurate data is crucial in order to maximise your HR system investment; data inaccuracy is often the root cause of dissatisfaction.
Are you a SAP SuccessFactors customer? Are you dissatisfied with your SAP SuccessFactors implementation? Have you considered that the platform is not being used correctly? Possibly not. Get your basics right.
Many organisations who have undergone an implementation of the SAP SuccessFactors suite experience issues around data integrity at some point. The accumulation of inaccurate data from multiple system administrators can cause businesses to lose confidence in their SAP SuccessFactors system. Any non-uniform, global input of data can lead to a damaged perception of system data quality among senior leadership and HR.
This calls for the critical task of running continuous 'checks' to investigate data integrity.
HR Admin Alerts
Unknown to many, there are a number of Check Tools available within SAP SuccessFactors. One very powerful tool is 'HR Admin Alerts', available within the Admin Centre. This is a set of pre-defined alerts, which highlight invalid data.
The system runs checks on any employee records with incorrect HR data, including Cost Centre, Reporting Unit, Division, Location, Subdivision, Pay Grade & Job Classification.
These checks identify whether an employee record is missing one of these key elements, or if there is an invalid mix of associations. It is also possible to see stalled workflows and what the issues are with them. This does not answer for data inaccuracies but simply analyses data that is invalid according to the system's organisational structure.
What should I do?
We recommend that you adopt a regular check-in on your system, utilising the HR Admin Alerts tool to identify errors, as well as inconsistent system and user behaviours.
More importantly, trust and confidence in your SuccessFactors system can be hard-earned and costly to replace. You should not measure success simply by the number of tickets raised or the time it takes you to resolve them, but instead identify the root cause, the trends and, importantly, the remedial actions needed to avoid the same issues recurring.
Trust in the functionality and accuracy of your SuccessFactors platform can be difficult to achieve – and easy to lose – which is why we encourage you to identify the root cause of the errors.
Get to the root cause of the problem
From our experience in working with customers and the HR Admin Alerts tool, possible causes for data integrity errors include:
Poor adoption, inadequate training, insufficient help and guidance

Invalid data imports

Deletion of data objects without checking employee records

Inactivating data objects without employee records

Multiple employee changes processed on the same day
Once businesses have highlighted and resolved data integrity issues, the next step is to maintain data accuracy across your user community.
Identifying and resolving data integrity issues is just the first step. The key priority for HR teams is to maintain data accuracy by fixing the root cause.
Maximise the value of your SAP SuccessFactors solution with delaware
We work with customers to resolve these fundamental issues, helping them to understand why they occurred in the first place, and develop better processes and working models to ensure a strong foundation for long-term data integrity.
Are you dissatisfied with your SAP SuccessFactors implementation? Does your business suffer from data inaccuracy issues? Get in touch with Brian Riddell and the team.